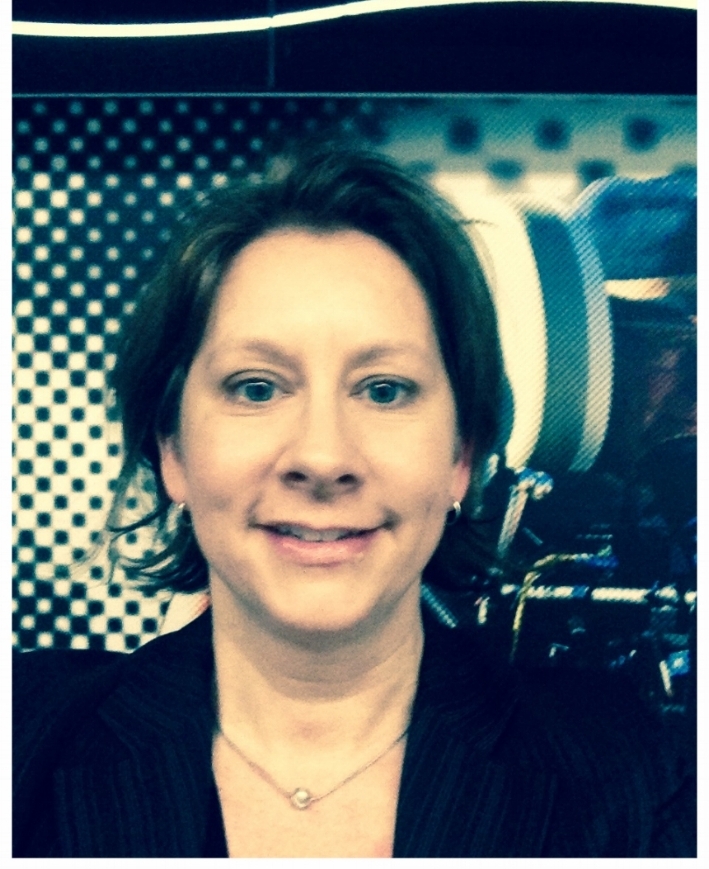 CLEA FROST - PROGRAM DIRECTOR
A VCA graduate, Clea has worked in Australia and the US as a script coordinator, script editor, screenwriter and development executive. From 2008-13 she was the Executive Director of the Los Angeles-based screenwriting non-profit, The CineStory Foundation. In 2013 Clea returned to her hometown to become Manager, Script Development at Film Victoria. While there, Clea oversaw the agency's fiction slate as well as delivering a new iteration of the Catapult Concept Lab for early career writers and two workshops for its Incubator Feature Script Intensive. After leaving Film Victoria, Clea was the head writer on the VR game Earthlight. She is currently an assessor for Film Victoria, Screen Australia, Screen Territory and Screen Tasmania and sits on Film Victoria's EAC. She is also working with Melbourne games studio Hipster Whale on a narrative game project as a writer and content producer. In addition, Clea has several film, TV and online projects in various stages of development, including the short film The Visitor, which is currently in post-production.
BROOKE MAGGS - PROGRAM MANAGER - GAMES
Brooke is a narrative designer, writer and researcher based in Melbourne, Australia. She is currently the narrative designer on The Gardens Between and Paperbark, and has consulted on games such as Florence, and with the Melbourne Museum on their upcoming exhibition, Inside Out.
Recently, Brooke received a Women In Games Fellowship grant from Film Victoria and won the MCV Pacific XBOX Creative Impact Award for her work in the games industry. Her articles have been published in The Conversation, QW Magazine and she has been awarded a residency at the Varuna House for her fiction writing and shortlisted for the Ray Koppe Young Writers' Residency. She's presented and given research papers on creative writing and games at Oxford University and at The Australasian Association of Writing Programs. Her research focuses on creative writing practice and the links between digital literature and traditional literature.
She loves surfing, succulents in cute pots, reading comics in warm cafès and questing for the best breakfast in Melbourne.
Chris Corbett - INSTRUCTOR - TV/ONLINE LAB
Chris has written over fifty hours of Australian television – including episodes of Newton's Law, Miss Fisher's Murder Mysteries, Stingers, The Doctor Blake Mysteries, Blue Heelers, The Secret Life of Us, McLeod's Daughters and All Saints. He also wrote and produced the short film Fences – which won third prize and Best Screenplay at Tropfest 2009. Fences also screened at Aspen's Shortsfest in 2010 where it was awarded a BAFTA Certificate of Excellence. His most recent television job is working as Script Producer on Series 4 of Nowhere Boys.
OSCAR RABY - INSTRUCTOR - VR LAB
Oscar Raby is an award-winning multimedia artist and Creative Director of VR production studio VRTOV. His work ranges from feature doc to installation and live performance. His VR documentary Assent (2013), about Chilean dictatorship, has been exhibited world-wide including at Sundance New Frontier 2015, and received the Audience Choice Award for Interactive at Sheffield Doc/Fest 2014. Oscar recently directed VR fairytale The Turning Forest (world premiere Tribeca Film Festival 2016), the BBC-commissioned VR doc Easter Rising: Voice of a Rebel (premiere Sheffield Doc/Fest 2016), and was VR Artist-in-Residence at London's Royal National Theatre. Oscar is a regularly invited guest speaker at interactive art and new media festivals and symposia around the world.
KATY MORRISON - INSTRUCTOR - VR LAB
Katy Morrison is the co-founder of VRTOV, an award-winning VR production studio whose work has been featured at Sundance, Tribeca, and IDFA . Katy was the producer of VR experiences The Turning Forest (2016) and Easter Rising: Voice of a Rebel (2016), both commissioned by the BBC. Previously, VRTOV produced Oscar Raby's Assent (2013), the first VR documentary to win an award in a major film festival. Together with VRTOV Creative Director Oscar Raby, she was recently a VR Artist in Residence at the National Theatre in London. Prior to running VRTOV, Katy worked in documentary television as a researcher, writer and producer and has made over fifty hours of internationally broadcast documentary TV. In addition to producing VR content, VRTOV regularly run workshops, speak at festivals and facilitate hands-on engagement with VR production techniques for broadcasters and media companies.
LEENA VAN DEVENTER - INSTRUCTOR - STORYTELLING FOR GAMES
Leena van Deventer is a writer, game developer, and educator from Melbourne. In 2013 she co-founded WiDGET, a support group for women and non-binary game developers with over 800 members. In 2016 she co-authored "Game Changers: From Minecraft to Misogyny, the fight for the future of videogames" for Affirm Press with Dr. Dan Golding. Leena was on the curatorial advisory committee for ACMI's "Code Breakers" exhibition, and is the Deputy-Chair of the Games and Interactive Advisory Committee for the Australian Writers Guild. Leena also sits on the Board of Directors of the Victorian Women's Trust, and is currently completing her Masters in Arts Management at RMIT University.
SNOW MCNALLY - INSTRUCTOR - STORYTELLING FOR GAMES
Snow is a freelance writer, independent narrative designer and occasional educator with a passion for queer narratives. Their award-winning project Little Witch Story is in the process of being rebuilt into something shiny and new, and in the meantime they've run a variety of workshops, worked on a number of popular romance titles, maintained a two-and-a-half year weekly serial fiction and spoken on too many panels at gaming conventions.
Alexander swords - instructor - storytelling for games
Alexander is a narrative designer with a background in audience development and arts management. He's worked for indies in Berlin, AAA in Sweden, and is now based in Australia helping studios forge strong relationships with their audiences through narrative systems and player care. Along the way he's re-engineered the sequence method for screenplay writing to develop robust models of narrative design across game genres, and pushed for better ways of understanding player motivation beyond demographics and traditional models.
ben scerri - instructor - storytelling for games
Ben Scerri is a video game writer and designer from Melbourne. He's been involved with organising, running, and writing of tabletop and live-action roleplaying games since he was six years old, and is passionate about sharing knowledge between the tabletop-, video-, and live-action industries.
MARK MORRISON - INSTRUCTOR - STORYTELLING FOR GAMES
Mark Morrison has been writing stories and designing mechanics for tabletop roleplaying games and computer games for 30+ years. He has worked for Chaosium, Infogrames, Atari, BlueTongue THQ, Robot Circus, the Australian Children's Television Foundation, and more. His most recent credits include dialogue for the science fiction mobile game Ticket to Earth (Robot Circus), the French Revolution RPG book Reign of Terror (Chaosium), and storyline for the forthcoming Call of Cthulhu computer game (Focus Home Interactive). He also teaches Writing for Interactive Narrative at Swinburne University.