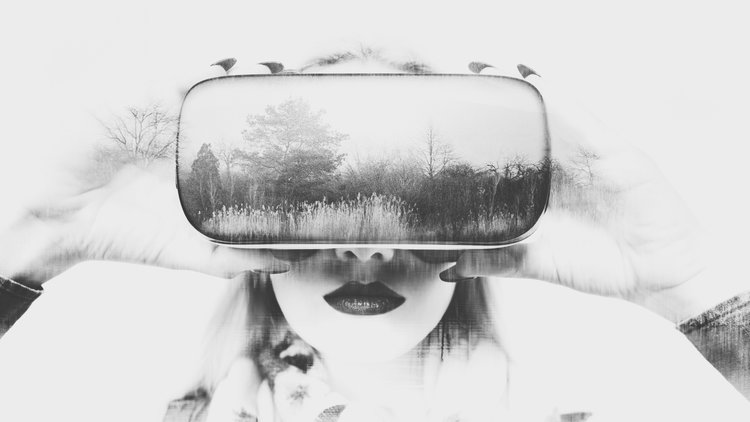 Steven Arriagada, Candice D'Arcy, Atalanti Dionysus, Fiona Leally, Katrina Mathers, Robbie McEwan, Zoe Meagher, Jill Moylan, Justin Olstein, Vidya Rajan, Stephen Yuen and Christine Yunn-Yu Sun.
Are you VR curious? Do you have a story you feel can be best told in Virtual Reality? Are you a person who hasn't yet worked in this field? Then our Storytelling for VR workshop may be for you.
HANDS ON WORKSHOP - MAY 26, 2018
Program Overview
For this lab, we will select 12-15 people to participate in a one-day, hands-on VR concept workshop run by award-winning Melbourne VR studio VRTOV.
VRTOV is an artist-led studio, strongly focused on crafting stories that put the audience at the heart of the experience. Its personnel employ experience from the worlds of game design, animation, documentary, theatre, performance art, new-media art and creative technology to create VR experiences that resonate with audiences around the globe. Its work has been featured at the Sundance Film Festival, the International Documentary Festival Amsterdam, Sheffield Doc/Fest, Tribeca Film Festival, the Future of StoryTelling and MIFF and includes narrative storytelling such as The Turning Forrest and the short documentary Easter Rising: Voice of A Rebel.
Lead by VRTOV's Creative Director Oscar Raby and its Co-Founder Katy Morrison, the workshop will cover the fundamentals of working within narrative in a Virtual Reality landscape. Participants will explore how varying degrees of agency, perspective, immersion and the presence of the audience influence narrative development and user experience. Recent examples of narrative projects will be used to illustrate how storytelling in Virtual Reality differs from traditional film/television as well as games.
Who are we looking for?
Anyone who has not yet worked professionally in the field of Virtual Reality and who has an idea that would be well suited to being told in this medium. You could be already working in theatre, visual arts or other narrative mediums. You just need to be new to VR.
Deadline for applications: Midnight, 5 May 2018.
Non-refundable application fee: $25
Participant fee: $165
NOTE: You cannot save the application form as you go so we strongly encourage you to prepare your application in a separate document before starting work on the online form.
Check out our terms and conditions here.
If you have questions, take a look at our handy FAQs or email us.
Sound interesting? Well, get cracking:
APPLICATIONS Currently cLOSED